Karim Rashid
Egypt
The Interior Design Show has awarded Karim Rashid with the first ever Designer of the Year award. Egyptian born, Canadian schooled Rashid is better known for his works with Umbra but extends his abilities to several disciplines of design with objects, furniture, clothes and lighting.

Karim was chosen to design new flagship store for Giorgio Armani last year, and he has recently won a competition to create a new manhole covers for the sewers of New York.

His work has been exhibited at the Museum of Modern Art in New York, and the British Design Museum in London.
Designer Examples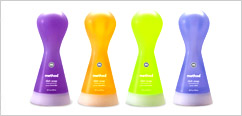 "Method" - Dish Soap, 2002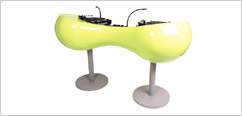 "DJ Kreemy" - Turn Tables, 2002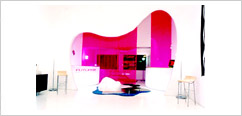 Totem Gallery - USA, 2001