Pietro Arosio
Italy
Pietro Arosio was born in Lissone (Milan), 1946. After graduating from the Monza Art Institute in 1965, he commenced his career as a designer at a leading firm specialized in designing and manufacturing institutional furniture. This experience proved crucial for Arosio's design philosophy in all the years that followed.

In 1972 he set up his industrial designer's practice. Particularly meaningful during that period were his kitchen designs. He was awarded the Casaviva d'Oro first prize in 1983 for them.

The fundamental traits of his work are the spare forms, which are often tied to research on, and the application of, new technologies and materials. In addition, even the tiniest details are defined at the design stage to verify whether they can be mass-produced; this work is done in close collaboration with the producers's engineering departments. Some of his works have been displayed at the Victoria and Albert Museum of London and the Munich Die Sammlung modern art museum.

Pietro Arosio has been working for Zanotta since 1992.
Designer Examples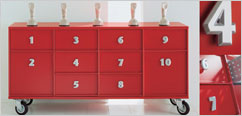 "Toolbox" - 1996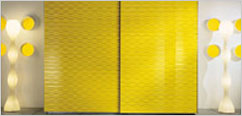 "Graffiti" - Wardrobe for Emmebi, 1999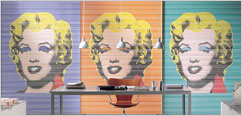 "Marylin Colors" - Cabinet with sliding doors, 1999